Preparing Your Property For Sale


These recommendations from a professional stager can start months in advance:
1. Clean the house from top to bottom: windows, floors, carpets, upholstery, the garage floor. Nothing says well maintained better than a spotless house.
2. Paint: a fresh coat of paint in neutral colors throughout the house makes it easier for buyers to envision their furnishings working in the house. Your taste in paint colors may not be that of the buyer – it is best to keep it neutral.
3. Clean out and organize closets/cupboards: The buyer will look inside your cupboards and closets. They are looking to ensure there is adequate space for their "stuff'. If your closets are packed with clothes or linens, pack what you are not currently wearing or using away, leaving a well organized closet or cupboard showing ample space inside. Invest in closet organizers if necessary. Decorative baskets are great for organizing smaller items and hiding them away.
4. Remove Personal Items: Your buyer wants to see themselves in your house, not you. Take the photographs down, the awards and trophies get put away.
5. Clean and organize the garage: A place for everything and everything in its place is a motto to live by when selling your house.
6. Clean and organize the basement: If the basement is unfinished, ensure anything in it is neatly stored or put in storage for the buyer to envision what they can do with the space.
7. Pack and Store: Pack away and consider putting any unnecessary items in storage to create an open, free-flowing traffic flow within the house. Extra furniture, that treadmill in the corner, etc.
8. Window Treatments: Remove excessive window treatments. Your taste in curtains may not be your buyers. You will also want to ensure as much natural light throughout the house as possible. If blinds are in place, make sure they are clean, in working order but always raised when showing the house.
9. Remember Curb Appeal: Buyers will drive by your property before booking a viewing. Make sure the home is inviting from the road. Gardens are well kept, debris from last night's storm is cleared immediately, the front door, porch looks welcoming and if the porch is big enough has cozy chairs for sitting and enjoying the outdoors. Don't forget to consider how your house looks at night. Make sure all lights are in working order, pathways to the front door are well lit and once the house is on the market make sure to always leave lights on inside for that warm and inviting glow.
10. The Backyard: This area should be well maintained, gardens prepared, grass cut, the patio should be clean with no repairs required and all toys or yard equipment neatly stored out of site. A welcoming sitting area and outdoor living space should be set up beckoning for your buyers to sit down with friends over a cocktail or coffee.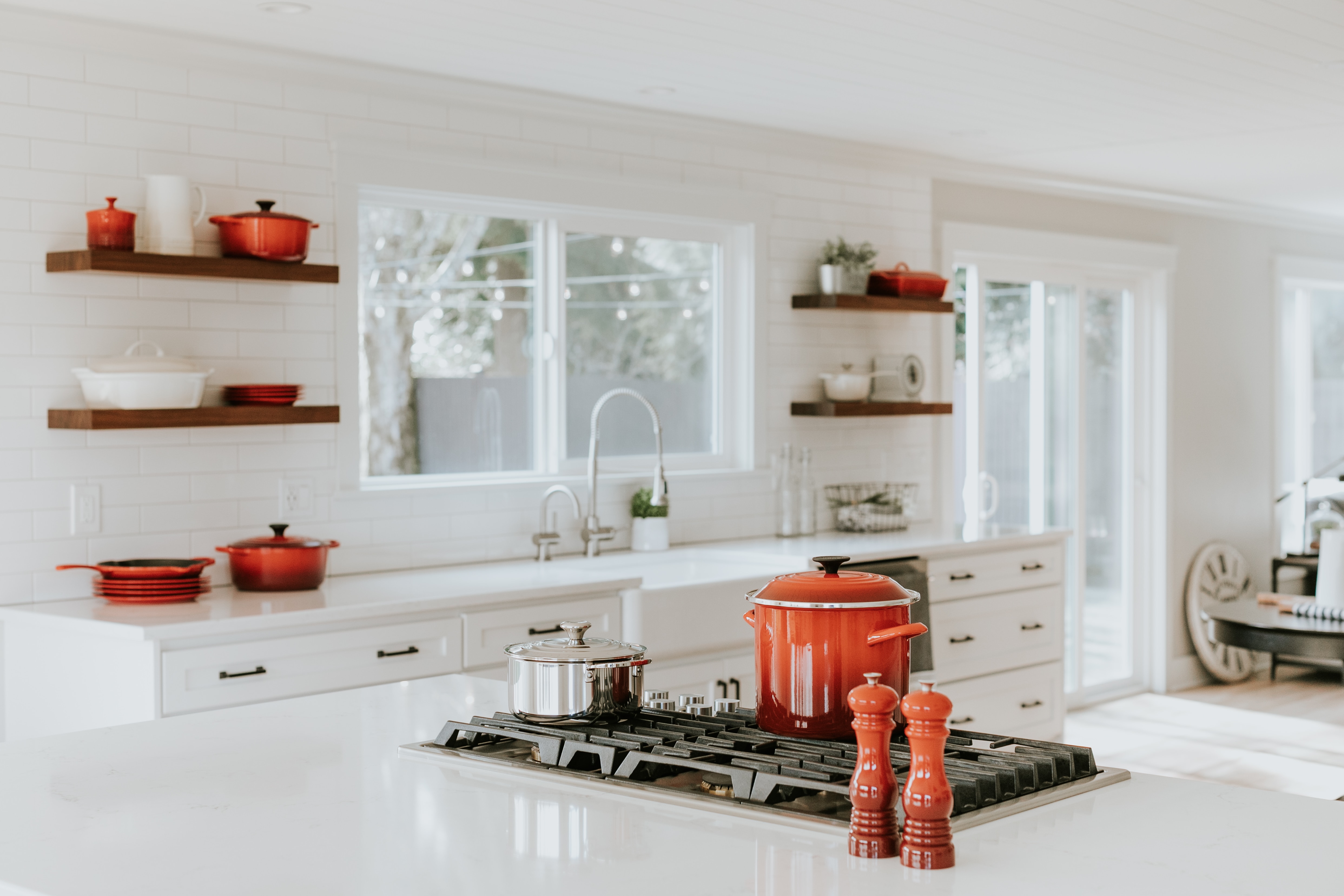 WHAT BUYERS WANT
You have particular wants and needs in your next home, just as your buyer does. Some of the key factors driving buyer purchases today are:
1. Move-in-ready: Often once the house is purchased there is no money remaining for renovations or even painting, buyers want it finished. They want to know when they move in and unpack they can get on with enjoying their life in their new home.
2. Modern bathrooms: We're sure you have heard cleanliness is close to godliness. When it comes to the bathrooms in the house buyers want new, modern fixtures and a comforting environment, particularly in the master ensuite, if there is one.
3. A functional modern kitchen: Update light fixtures, countertops and cupboards to create an inviting space for family and guests when entertaining.
4. A laundry room that looks like the laundry could do itself. Buyers today look for main floor laundry rooms with ample space for sorting, ironing, hanging to dry.
5. Outdoor living spaces: We all want more outdoor time and buyers are looking for natural extensions of their living space – to easily flow outdoors when weather permits.
6. Ample storage: Ensuring there is ample storage, and organized storage throughout the house is a bonus.
7. An Entrance that WOWS.