Real Estate has been a part of Mark's life since birth. He has been actively involved with the office for over 29 years. In addition to his real estate background, Mark is a member of the Melrose Rotary Club, the Melrose Masonic Fraternity and the Board of directors for GBREB. These affiliations keep Mark updated on community developments that directly impact local real estate. After hours, he spends time with his wife Lisa and two children, Carly and Robert. Mark's disposition compliments his understanding of 'all things real estate'. Mark welcomes the opportunity to help you!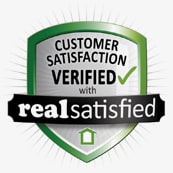 5 stars: Real Satisfied Client Testimonials
It was an absolute pleasure working with Mark! He understands the Melrose housing market and that knowledge is critical when it comes to setting the right price for your home. He is well connected in the real estate community and was able to help us with recommendations for a real estate agent in the area we were moving to, as well as recommendations for a mortgage broker. Mark made several thoughtful suggestions of things we could do to get our house ready for sale, which we implemented. He took precautions when he was showing our home during Covid and ensured those who came into our home did too. We received two offers the first week our house went on the market and we sold above our asking price! We couldn't have been happier with the end result!
— Nicole and Bing Waldert, Boston MA (Seller)
Working with Mark Hutchinson and his staff was flawless. Mark had all bases covered and had great recommendations to prepare for the sale. He also did a great job in the negotiations.
—Michael Caruccio, Lynnfield MA (Seller)
Mark was very professional, prompt and very knowledgable. Took a lot of the stress of such a sale off my shoulders. I would recommend him in an instant.
—Carmen Cocca, Wakefield MA (Seller)
Mark brokered the sale of our late parents' condo in Melrose. This was an emotional time for our family and Mark was very understanding. Living out of state while selling this property, it was great to rely on Mark to be there for us at inspection and closing. Mark is a true professional and very knowledgeable about Melrose, I would highly recommend him.
—Teresa Goulding, Cape Coral, Florida (Seller)