Decor styles for 2019 have a greater emphasis on natural, organic materials — such as wood floors, stone, and daylight.
Whether you are staging your home to sell or thinking about a few renovations consider these decorating trends that are "IN" as featured on realtor.com:
1. Artisanal Accessories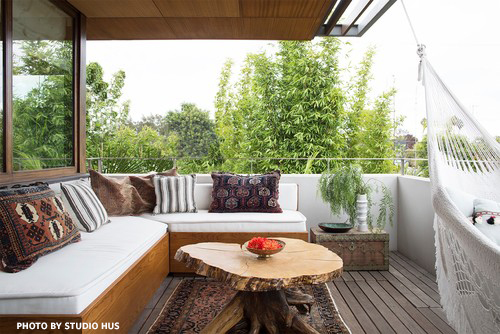 Whether it's a handcrafted headboard, a standout chair, or a custom metal-framed mirror, a few artisanal elements will keep things interesting without the pressure to commit an entire space to the look, says designer John Linden.
"This will be the year of the craftsperson," Linden says. "Once upon a time, only bespoke cabinets and other woodwork were widely available. Now, you can find anything from sinks to shower-door hardware to wall decor from really cool vendors."
2. Black Kitchens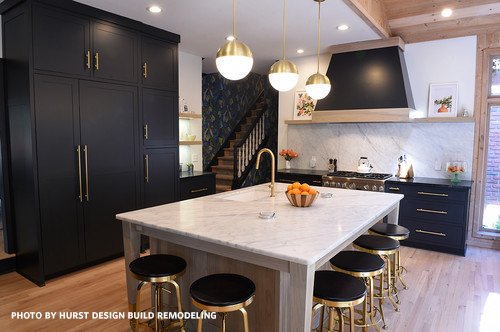 White kitchens have been the trend for the past few years, but according to Marina Cheban Interiors black is proving to be popular this year. If you are getting your home ready to sell consider updating your old kitchen cabinets with a fresh coat of black paint for contrast. If you are not ready to commit to painting the whole kitchen, go white on the top cabinets and black or navy on the bottom. Paired with white countertops and light wood flooring makes for the perfect combination of modern and organic.
3. Warm Neutrals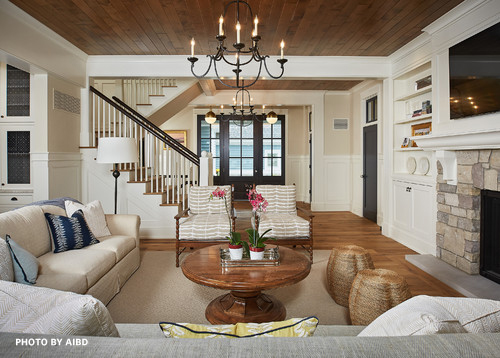 We've been slathering rooms in icy, aloof grays for quite a while now. But in 2019, the pros say this neutral's cool edge will thaw a bit. "I counsel my clients to go with a warm beige or taupe instead," says Diana Blaszkiewicz, Real Estate Professional in Arlington VA, "Those are neutrals with classic sensibilities and are a much more elegant choice."
1. Gallery Walls
2. Industrial Kitchens
3. Boho Accessories
4. Word Art
5. Kitchen Island
6. Gray everything
7. Over the stove microwaves
8. Microfiber upholstery
Before diving into decor updates be sure to declutter all the stuff you've accumulated over the years, make any necessary repairs, and get your home in swoon-worthy condition.